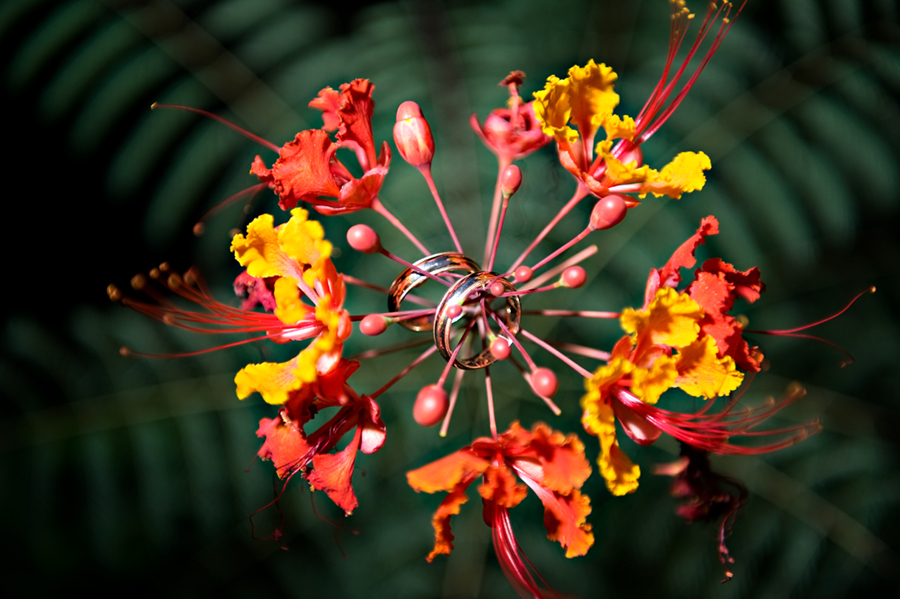 Mercury Hall in Austin was the PERFECT venue for this classic wedding. Gorgeous outdoor gardens, beautiful stained glass windows, a lovely bride and groom, what more could a wedding photographer ask for? Laura and John were planning their eco-friendly wedding at Mercury Hall from California and hired us at Cho Photography without ever meeting with us. We are so happy that they did.  This was a truly fabulous wedding to photograph. Whole Foods catered and they encouraged their guests to plant trees by giving them Ponderosa Pines as a wedding favor.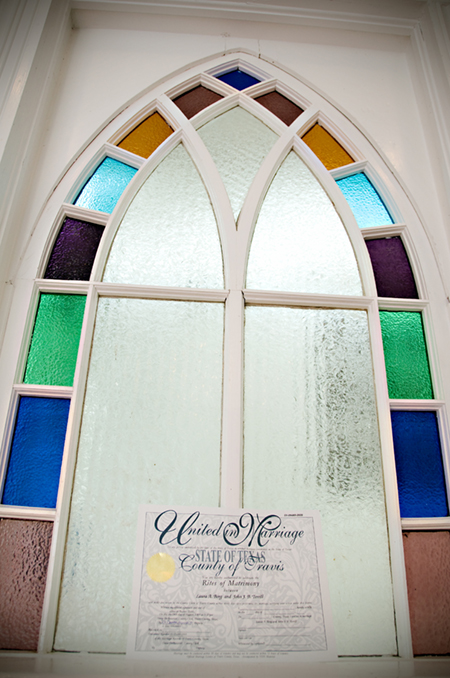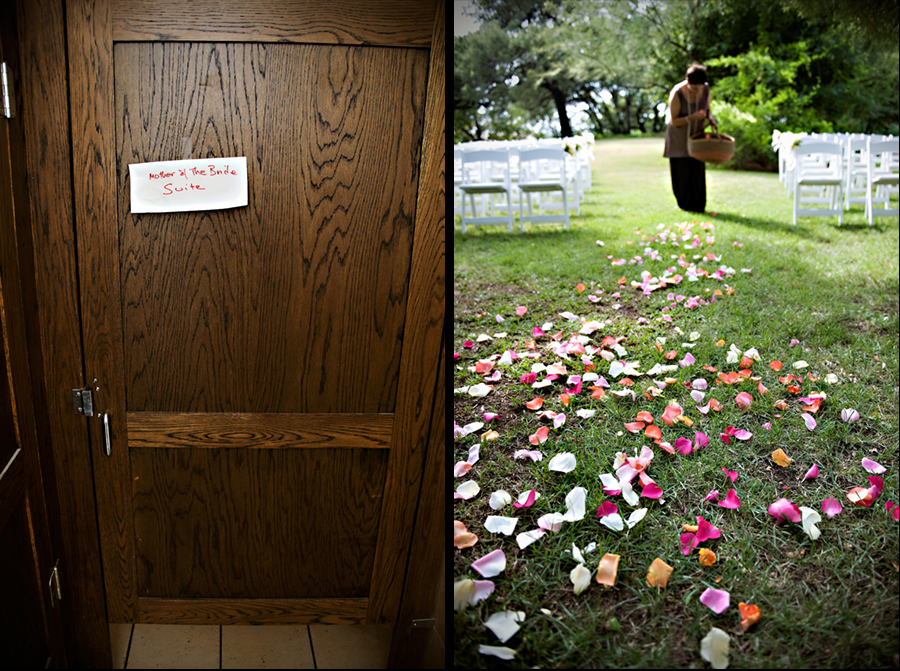 Yes, that is the ladies bathroom stall and the sign does say "Mother of the Bride Suite". LOVE IT!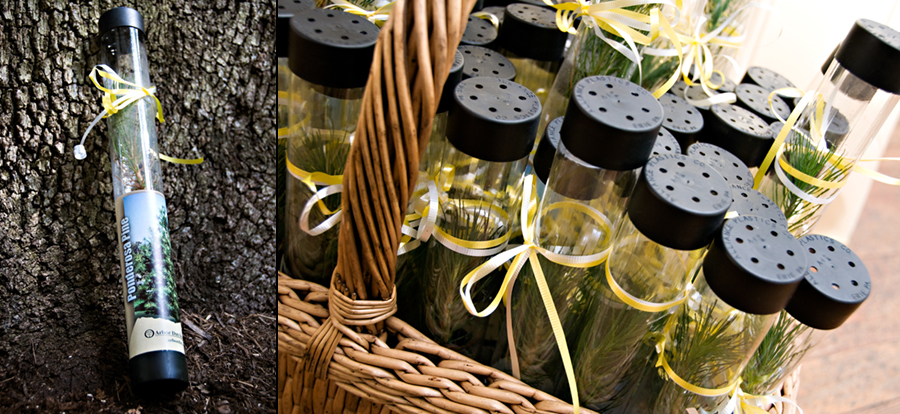 Pine Trees! These are the coolest guest gifts we have seen so far. What a great way to give to your guests and the environment at the same time!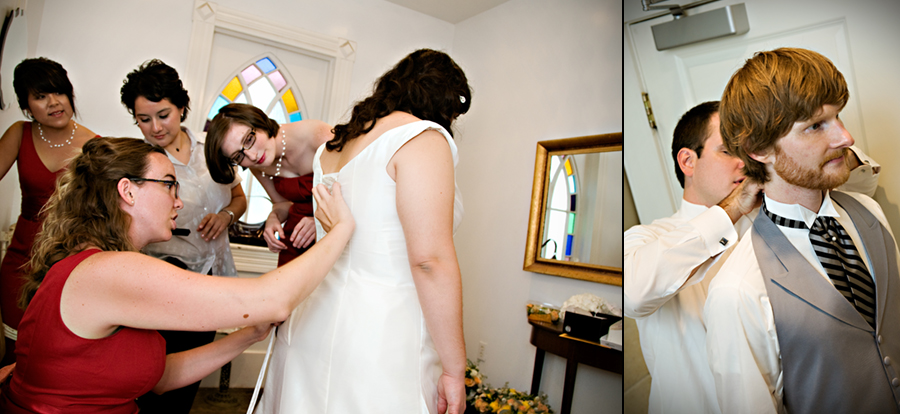 Can you find the Trekkies?